Epistemic sta­tus: Jeff miss­ing the point
The su­per­mar­ket sells var­i­ous kinds of fancy but­ter, but why don't peo­ple eat whipped cream in­stead? Let's nor­mal­ize to 100 calorie serv­ings and com­pare prices:
Plain But­ter, store brand: $0.10

Heavy Whip­ping Cream, store brand: $0.20

Fancy but­ter, Ker­ry­gold brand: $0.30
Per­haps the rea­son peo­ple don't nor­mally use whipped cream is that whip­ping it is too much trou­ble? If you use a man­ual egg­beater in a stan­dard six­teen ounce deli cup it takes about fif­teen sec­onds (youtube) for a serv­ing.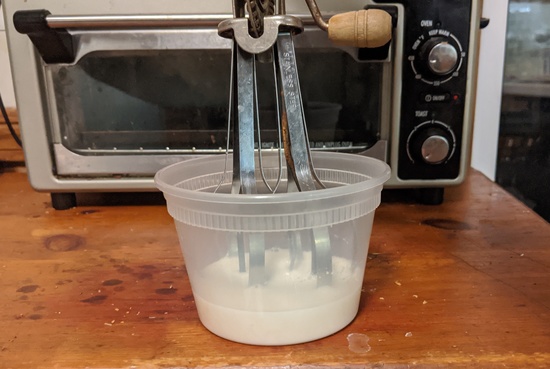 Alter­na­tively, maybe peo­ple think whipped cream has to have sugar in it? This one is sim­ple: whipped cream should not have sugar in it. If you're eat­ing whipped cream on some­thing sweet it doesn't need sugar be­cause the other thing is sweet, while if you're hav­ing it on some­thing sa­vory it doesn't need sugar be­cause that would taste funny.
I'm sure I'm miss­ing some­thing, but I'm very happy over here eat­ing whipped cream.