Why humans suck: Ratings of personality conditioned on looks, profile, and reported match
The re­cent OKCupid blog, which gw­ern men­tioned in Me­dia Open Thread, in­ves­ti­gated the im­pact of three differ­ent fac­tors on users' per­cep­tions of each other: au­thor­ity (re­ported match %), pro­file text (pre­sent or ab­sent), and looks.
On the bright side, the au­thor­ity ver­sus re­al­ity match-up came out tied: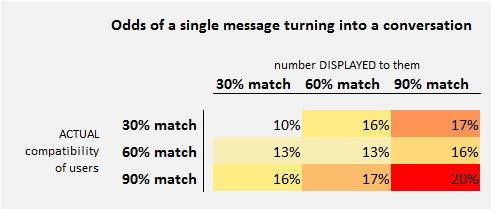 If you don't con­sider that a good out­come, you're not yet suffi­ciently cyn­i­cal.
If a pic­ture is worth a thou­sand words, what are a thou­sand words worth?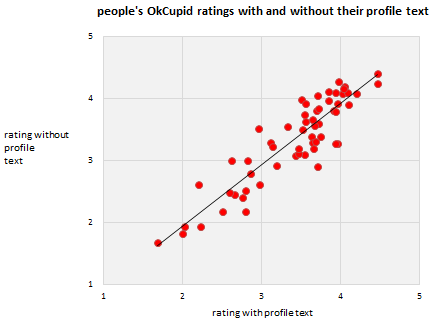 … Ap­prox­i­mately noth­ing.
And the win­ner is...