Metaculus Announces The Million Predictions Hackathon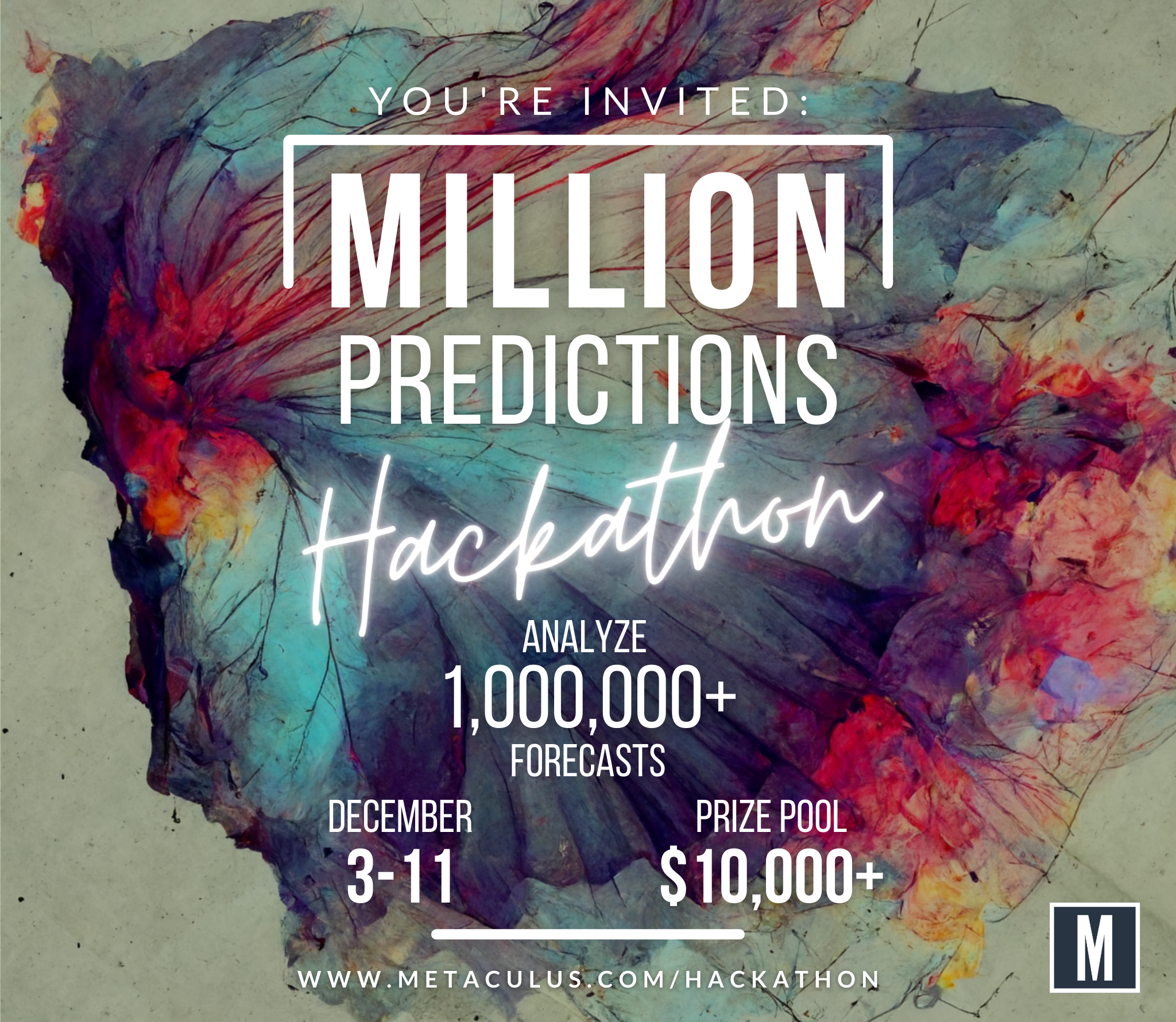 Metaculus recently achieved a big milestone: 1,000,000 predictions on over 7,000 questions! We're celebrating by inviting the forecasting community to participate in the Million Predictions Hackathonfrom December 3rd through 11th!
This virtual hackathon is an opportunity to advance forecasting science and sharpen aggregated forecasts with insights extracted from Metaculus's rich prediction dataset. Participants will receive support from the Metaculus engineering team as they pursue projects focusing on:
Aggregation & Accuracy
Evaluating Individual Forecasters
Open Inquiry
A $10,000+ prize pool will be awarded for the projects that contribute the most to the Metaculus ecosystem. Top projects will be featured on the site and may be incorporated into the platform!
Applications are due by November 23rd.
Visit the hackathon page for more on the structure, schedule, and prize payouts, and to apply.
We're excited to see how the forecasting community harnesses this data to advance forecasting science!